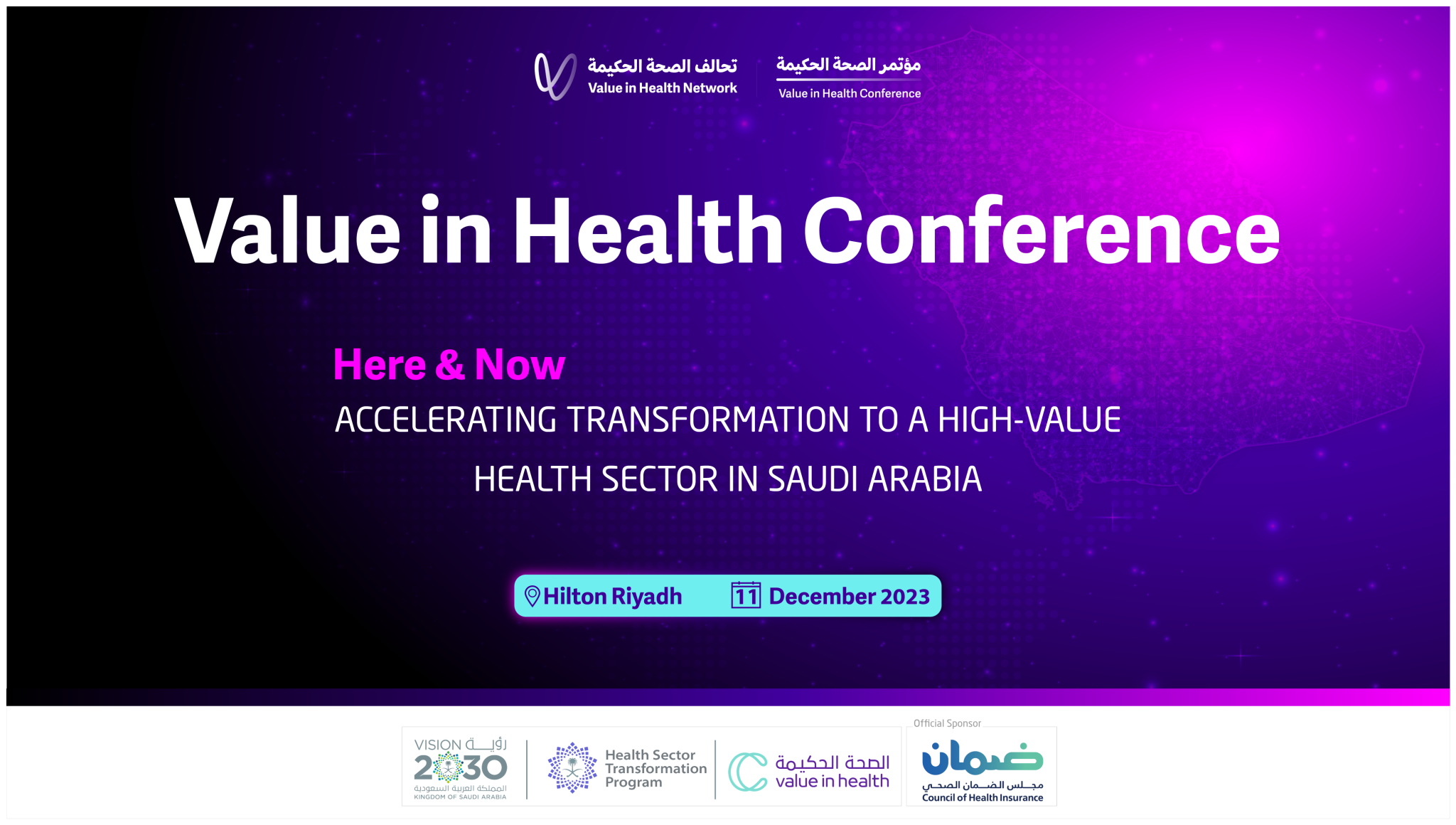 This will be a two-day event held over 11-12 December 2023 at Hilton Riyadh Hotel & Residences in Riyadh. 
The conference will be held on the first day. This will be followed by elective workshops on the second day.
Conference: presentations, panel discussions.
Workshops: presentations, small-group interactive discussions.
Exhibition: Projects and abstracts
Target Audience
The target audiences for this conference are leaders responsible for making decisions influencing the extent and pace of implementation of value-based health and care in Saudi Arabia.
Regulators and policymakers: senior policymakers in the Ministry of Health and other relevant ministries; regulators from Saudi Health Council, Saudi Commission for Health Specialties, Weqaya, HSTP, CHI.
Payors: leaders from CNHI, major private Saudi health insurers.
Providers: Board-level representatives of clusters, medical cities and major public providers, in hospital and primary care; board-level representatives of major private providers; HealthCo.
The conference may also be of interest to other stakeholder groups (healthcare professionals, academia and educational organizations, citizens, charities, suppliers, international organizations) but these are not the primary audience for this event.
By attending this conference, participants will gain new insights on their own challenges in the context of improving health system value within the Saudi health transformation. By the end of the conference, participants will:
Understand and be able to define what value in health and care means for Saudi Arabia (and how this differs from other health systems)
Be more confident about what now needs to happen to deliver improved value
Know what support, models and tools are available to help them deliver better value
Be part of a supportive learning community to take forward the value agenda in Saudi Arabia.
Value in Health Network Members